Dan Norton
During my time over the bushwalking camp at Anglesea, I learnt how to apply my knowledge to real scenarios, walks, maps and so much more. Along with this came challenges, as well as rewards. During the bushwalking, I was able to maintain a high morale within the hiking group. At times, the group and I would have to endure hours of walking around using a variety of navigational tools. Although I got better with using a compass and map, I still think I have a lot more to learn and develop to become a more confident and capable navigator.
I think I did a good job at being a team player with James and Cooper. When we had to cook, Cooper and I let James do his thing and we just tried to help with the 1%ers. When it came to all the tasks around packing up and setting up campsites, I tried to help James where I could so we could move as fast and efficiently as possible.  I also utilised my humour, character and musicianship to help boost morale, which seemed to have worked and encouraged other participants to do the same. – Jude Harris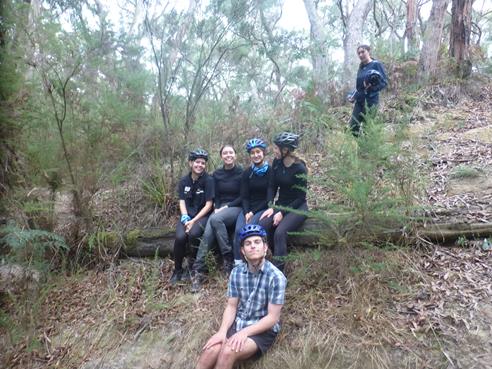 I was thinking that I was tired and a little cold from being on the bike ride. But I was also thinking that I really liked the group I was in because we did fun things, like having bike stunt competitions. – Seren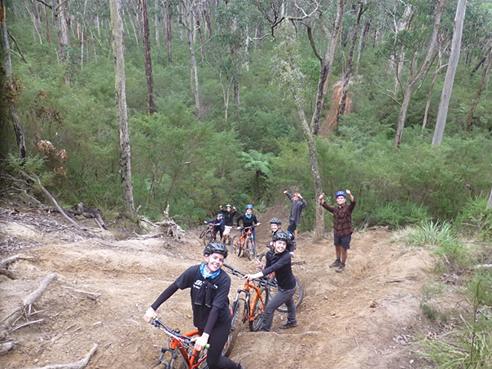 When this photo was taken, I was thinking that I was trying to help the people at the end of the line to get up this hill because it was a very steep incline.