At Kew High School, the wellbeing of the individual and the learning community is at the centre of everything we do. We believe that the success of our students as learners is built on a foundation of connectedness to school, community and the wider world.
We prioritise the development and maintenance of positive relationships between all members of our learning community. A restorative practices framework guides interactions with and between students. This focuses on ensuring individuals feel heard and valued; respect, responsibility and relationship-building are at its core.
Kew High School is also a participating member of the Department of Education's School-wide Positive Behaviour Support program, which seeks to reinforce whole-school wellbeing through building an environment of support and care for self and others.
Our Connect and Peer Support programs, outlined below, aim to create and strengthen connections between students, teachers and the whole school community.
While the focus of our everyday wellbeing practices is on establishing resilience and proactive care for the wellbeing of ourselves and each other, we recognise that sometimes students and families need additional support. Our designated Wellbeing Centre provides a welcoming safe space for students, and through our trained staff, including a Mental Health Practitioner, Psychotherapist and Chaplain, together with external provider partnerships, we are able to offer an extensive support system, with services including: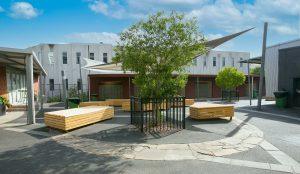 person-centred counselling
psychotherapy
Department of Education cognitive and behavioural testing
mindfulness-focused yoga
parent seminars on youth mental health
body image positivity workshops
police liaison services
cybersafety counselling programs.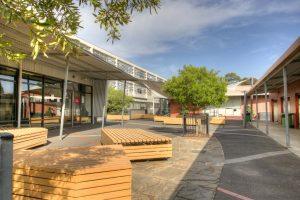 As its name suggests, the Connect program aims to promote connectedness, to build community, and to enhance student learning and wellbeing. All students in Years 7–12 are allocated to a Connect group, which meets weekly with a designated teacher.
Groups are formed on a year-level and House basis, and students remain in the same group throughout their time at Kew High School. The Connect program offers an opportunity to engage with a broad range of general wellbeing-related topics, and issues relevant to different ages and stages are able to be explored in this safe, supportive environment. The program supports student learning and offers another level of pastoral care.
Peer Support is part of our Year 7 transition to secondary school program. It is run by trained Year 10 leaders who work with groups of 8–10 Year 7 students in the first term of the school year.
Peer Support provides students with a small, supportive environment that allows them to learn more about the school. The program covers issues such as building friendships, dealing with homework, finding your way around the school, and managing emotions. The students are taught skills and strategies to help them cope in the secondary school environment.
Peer Support empowers students to support each other in the transition process from primary school into what is, for many, a large environment unlike any they have encountered before. It promotes friendships and establishes links with older students, who provide positive role models through their leadership of the program.
Chaplains support school communities through pastoral care of students, teachers, families and the wider local community. 
Chaplains fulfil a unique role in school communities:
They are active in promoting student wellbeing, particularly through the provision of pastoral care.
They are involved in the implementation of preventative and proactive wellbeing programs.
They work to facilitate the connection of students into the school network and wider community.
Chaplaincy has a long history at Kew High School, commencing back in 1986; Rosemary Carter has been our Chaplain since July 2005. Rosemary has qualifications in teaching, social work and theology.
The Chaplain is supported by the Chaplaincy Committee (KCC). The committee is made up of school staff, parents and representatives from local churches, and operates to support the Chaplain, raise funds and promote awareness of the program. Together, the KCC and the school raise all the finances to fund the Chaplaincy at the school. 
The Second-hand uniform and book shop is one of the wellbeing programs coordinated by the KCC. Operated by volunteers, the shop sells books and uniform items at 25-75% off retail price. A commission from each sale supports the chaplaincy. 
Visit the Second-hand uniform and book shop page for more details.
If you would like to know more about school chaplaincy, you are welcome to attend a KCC meeting. Meetings are held twice per term and run for approximately one hour. Please contact Rosemary Carter if you would like to attend.
Chaplaincy Committee Members
Chairperson: Napier Thomson
Deputy Chairperson: Sam Gleeson
Secretary:  Vacant
Treasurer: Vacant
Fundraising:  Deirdre Willis
Second-hand Shop Uniform Coordinator: Liz Lees
Second-hand Shop Book Coordinator: Tracie Christopoulos
School Representative: Linda Wilson
Parent Representative: Andrew Thickins
Parent Representative: Vacant
Parent Representative: Vacant
Parent Representative: Vacant
Church Representative: Vacant          
School Chaplain: Rosemary Carter