Like all Government schools, Kew High School has a defined zone, known as the designated neighbourhood area.
Our designated neighbourhood area is available at findmyschool.vic.gov.au, which hosts the most up-to-date information about Victorian school zones.
Students residing in our school designated neighbourhood area are guaranteed a place at our school, which is determined on the basis of your permanent residential address.
The Department of Education and Training (DET) provides guidance through the Enrolment: Placement Policy to ensure that students have access to their designated neighbourhood school and the freedom to choose other schools, subject to facility limitations.
You can find more information and answers to frequently asked questions on the DET website under School zones.
Year 6 to Year 7 enrolment
The Year 7 application process is managed by primary schools, who are responsible for monitoring the placement of each student in a secondary school. All prospective students must complete the Application for Year 7 Placement form and return to their primary school by the specified due date.
Application forms are processed by the end of July and, in accordance with DET guidelines, primary schools will be notified of placement details and will advise parents and guardians of the outcome of applications by mid August.
In accordance with DET guidelines, applications for Year 7 entry to Kew High School are processed in the following priority order:

Students for whom Kew High School is the designated neighbourhood school (students living within the zone) for their place of residence.
Students who have a sibling who resides at the same permanent address and is currently enrolled in the school, and who will continue to be enrolled at the school
Students who seek enrolment based on specific curriculum grounds
Any remaining places will be allocated on the basis of proximity of residence to the school
Year 7 school transfer enrolments
To apply for enrolment for Year 7 students outside of the Year 6 to Year 7 transition period, please download and read the Year 7 School transfer enrolment process document, then download and complete the Year 7 School transfer enrolment application form provided on this page. 
Please note that applications must include proof of residency documentation and a copy of the student's most recent school report.
Upon receipt of your application, our Registrar will contact you to advise if there is a place available and how to complete the enrolment process.
Please direct any questions regarding enrolment to: enrolments@kew.vic.edu.au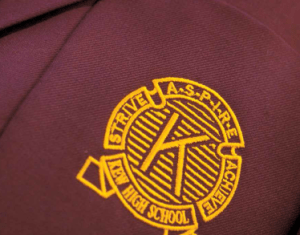 Kew High School students are expected to dress in full school uniform and to present a neat appearance. Students are required to wear the appropriate
Read More »
Kew High School is well connected to public transport, with tram and bus stops either directly outside or within just minutes' walk of the school
Read More »