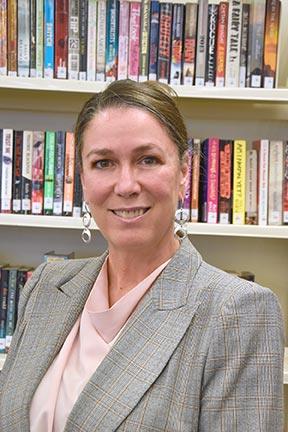 I am honoured and privileged to be the Principal of Kew High School. We are a proud, high-achieving coeducational government school and our learning community is vibrant and connected.
We believe that students thrive in a challenging academic program that also emphasises positive relationships and wellbeing. The Kew High School values are accountability, social equity, participation, integrity, respect and excellence. These align to the school motto: Aspire. Strive. Achieve. and they truly are the lived experience of the students and staff of this school.
Kew High School students are immersed in a diverse and rigorous curriculum that promotes a holistic education across the six-year journey through the school.
Our staff are deeply committed to the process of evaluating their instructional practice in order to continuously improve teaching and learning. Every learner is respected, valued and supported to progress through the curriculum at their own level of understanding. High-achieving students are catered for in every classroom at Kew High School, creating an embedded culture of critical and creative thinking throughout the school.
Students at Kew High School are able to participate in a wide range of co-curricular and enrichment programs. In addition to opportunities for team sports competition, offered through the School Sports Victoria program, students can also choose to participate in our renowned volleyball program, which has long enjoyed both national and international success. The hugely popular music and arts programs cater for all abilities, and offer opportunities for participation in many displays, concerts and presentations throughout the school year. The School Production is an extraordinary highlight of the school calendar, with students leading all aspects of production and performance. At Kew High School, we empower students to explore the opportunities around them, to discover passions, and to work cooperatively and meaningfully with others as part of their daily lives.
I invite you to explore the Kew High School website. I hope that you will gain the sense that this is a caring community that delivers a high-quality, inclusive education. We look forward to welcoming you.