Our caring and experienced coordinators lead a team of teachers who guide, educate and encourage our students to settle into their new school and achieve their goals.  Students are monitored and supported throughout their time at Kew and parents are regularly informed of their child's progress and wellbeing.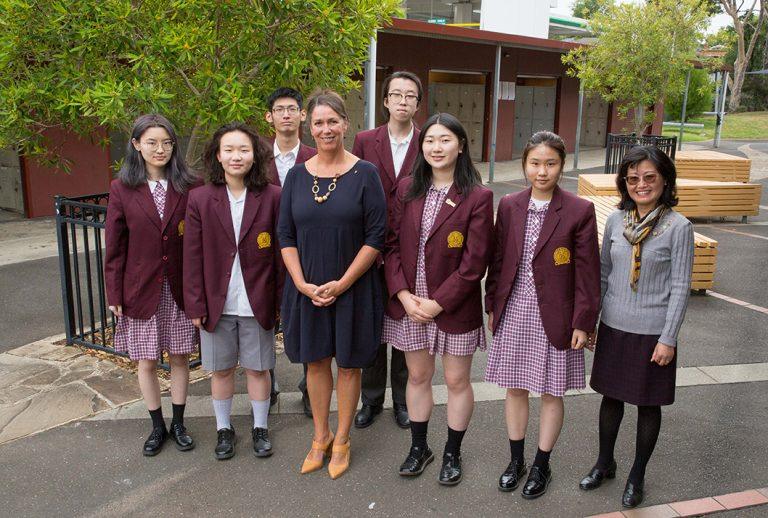 At Kew High School we have our own on-campus English Language Centre, which allows students to study English intensively within the school and eases their transition into mainstream classes. The school's impressive facilities also include a designated Senior Centre for students in Years 11 and 12, a gymnasium, theatre, library, art gallery, information technology (IT) centre, music centre and performing arts centre. (See the Facilities page for more information.)
Kew High School is close to a range of facilities, such as supermarkets, pharmacies, medical centres, cafés, recreational centres and parks, and is about 10 kilometres from the Melbourne CBD. It is well serviced by public transport, with trams and buses passing in front of the school gates. International students at Kew High School attend a high-performing Victorian Government school with excellent access to all the services that make Melbourne one of the most liveable cities in the world.
Kew High School's International Student program (Vietnamese)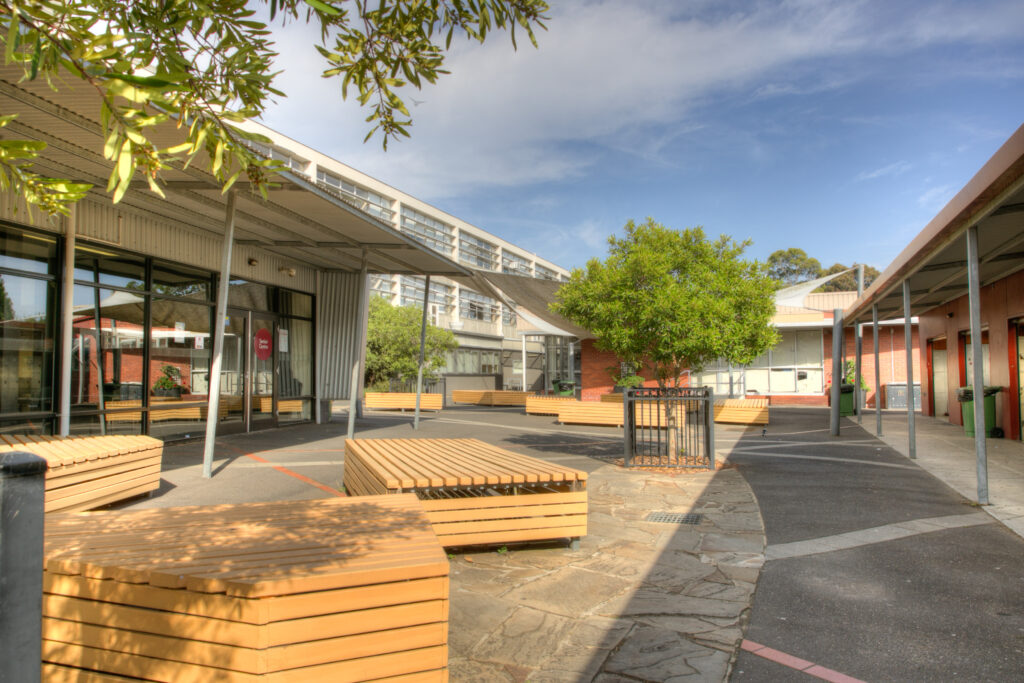 A comprehensive orientation program
Our orientation program has been designed to provide international students with key information to help them with pre-departure preparation, transition into mainstream classes, settling into a new environment and moving on to tertiary studies. The orientation starts from the day the student is accepted and support continues throughout their stay with us.
Broad VCE subject offerings
Subjects offered at Kew High School include:
Art – Studio Arts, Visual Communication and Design, Media Studies
English – English, English Language, English Literature, English as an Additional Language (EAL)
Health – Physical Education
Humanities – Legal Studies, Accounting, Business Management, Economics, History, Geography
Languages – French, Japanese, Chinese as First Language, Vietnamese as First Language
Mathematics – Further Mathematics, Specialist Mathematics, Mathematical Methods
Performing Arts – Music, Theatre Studies
Science – Biology, Chemistry, Physics, Psychology
Technology – Algorithmics, Computing, Data Analysis, Food Studies
Our international students receive specialist careers counselling that assists them to design a career plan. This includes advice about the most suitable tertiary courses to match students' skills and preferences and accordingly, the most suitable subjects to study in preparation for those courses. Careers counselling helps ensure students meet prerequisite entry requirements for tertiary courses.
International student leadership
All international students can participate in the school's Student Leadership Program to develop and practise their leadership skills. Our International Student Captains are an integral part of the Senior Leadership Team. They represent the international student body and enhance the status and profile of international students within the school community.
Students are offered a range of camps and excursions in which to participate. Year 12 students start the year with a study camp, which assists in setting them up for the year and developing study goals to achieve their desired outcomes.
Throughout the school year, students are offered exciting excursions or incursions in the Arts, EAL, Physics, Chemistry, Legal Studies, Media, Theatre Studies, and more. Our swimming carnival, athletics day, music festivals and other sporting and musical events are other avenues through which our students can showcase their talents and involve themselves in the vibrant school community life.
All students stay with homestay families unless they live with parents or a nominated third party. Homestay families providing accommodation to Kew High School international students have been thoroughly screened and briefed to meet the standard of accommodation provision stipulated by the International Education Division of the Victorian Department of Education and Training.
Homestay families live near the school and provide a supportive environment in which students feel safe and welcome. They provide practical and emotional advice and support to the students. Homestay families are visited twice a year by our Homestay Coordinator.
International student application
Kew High School accepts international students from overseas as part of the Victorian Government Schools International Student Program which is run by the Department of Education and Training. Over the years Kew High School has hosted students from a wide range of countries including, China, Vietnam, Korea, Japan, Cambodia, and Germany etc. Comprehensive information about the International Student Program in government schools can be accessed from the following website: www.study.vic.gov.au
Kew High School takes international students at Senior School level only. Most international students require two terms of intensive English Language Training before they start mainstream classes. There are two intakes at our own onsite ELC during a school year:
February Intake: for students who have finished half of their Year 10 in their home countries
July Intake: for students who have finished a complete Year 10 in their home countries
For detailed information about application and accredited agents of the Department of Education and Training, please go to: www.study.vic.gov.au  where you can learn more about the program and apply online.
For more information about Kew High School's International Student Program, please contact:
Student and Parent Testimonials
Victorian Global Learning Award – Minh Hang (Helen) Vu
Minh Hang (Helen) Vu's experience of an international student at Kew High School. The opportunity and effort resulting in Helen winning the 2018 Victorian Global Learning Award for Academic Excellence. Kew High School are proud of Helen's achievements and her endeavours in further study in medicine.