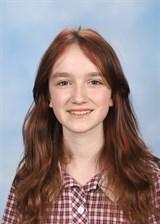 Talia Barrett and Jade Bolwell
Year 10 Student leaders
Term 1 of 2022 has moved by so fast. Though it's already April, I keep forgetting to write 2022 instead of 2021! This term was so hectic and filled with activities and schoolwork that you could barely find time for to sit down and relax. I will say, it was a refreshing start to the year, compared to all the lockdown experience we've had.
I've always been mildly fearful of year 10 but we're now in the beginning of the end of our school life. I mean, we've all heard how VCE is – so horrible and stressful – and how we have to just study, study, study and have no time for fun. But this couldn't be further from the truth. Many of us have already got a feel for VCE and, I for one, have been loving our schoolwork so far (for the most part); for example, we've been cooking fabulously delicious dishes in Home Economics, such as choc-chip banana bread and handmade gnocchi in our pasta sauce – a welcome change from spending the whole of lockdown stuck doing theory on cooking. In Theatre Studies, we have spent weeks planning our play that will be completely run by students (with a little help from Mr Crawford). It is so satisfying seeing all the little designs and ideas spring to life. As well, many of us have already experienced our very first SAC, and some of us our second.
Yes! VCE is hard, but if you find a subject that you are interested in and are good at, it makes doing the content-heavy work much more enjoyable. I see this process of picking subjects I enjoy as an introduction to choosing my career in the future, and how many different options there are out there. Just like one of the Alumni said in the Pathways Assembly, "There is no point in choosing a career that you're good at but don't enjoy. It's all about having the balance of loving it, being good at it and how much of a demand there is for the job."
Since the beginning of the term, people have been in and out of school due to unexpected isolations, leaving our hallways lacking the full chaotic fun that usually flows through it. Although I haven't been in a class with full attendance since before I can remember, there has been no shortage of effort in class from people who are able to be at school, to make up for all our missing classmates. I am so incredibly proud of the resilience that our year level, and the rest of the Kew High School community, have shown through this ongoing shared life experience that is the COVID-19 pandemic.
Now, finally, we can look toward the future without the fear of the cancellation of planned events. We can look forward to all our arts based performances: such as this year's school musical production, The Addams Family Musical; the Year 10 Theatre Studies play; Kew's Got Talent; and many other musical performances that people have been preparing for. As well we can look forward to all the sporting events coming up.
I can't wait to see what 2022 has in store for the class of 2024.