by Elizabeth Tatham
QNetwork committee member 
The highlight of the term was the wine and cheese night hosted by QNetwork in the brand-new STEM Centre. Guests were welcomed by school principal Josie Millard and school council president James Thyer, and treated to tours of the fantastic cutting-edge facilities that our children will have the privilege of using. Some even tried out the equipment for themselves! 
We also launched our fund-raising initiative for a new large-format colour printer that will enable our students to produce professional photography, gallery quality artwork or colour-accurate proofs and so far have raised more than $2000 towards a target of $10,000. If you'd like to help us reach our goal, please consider making a contribution via: 
https://www.trybooking.com/au/donate/qnetworkfundraising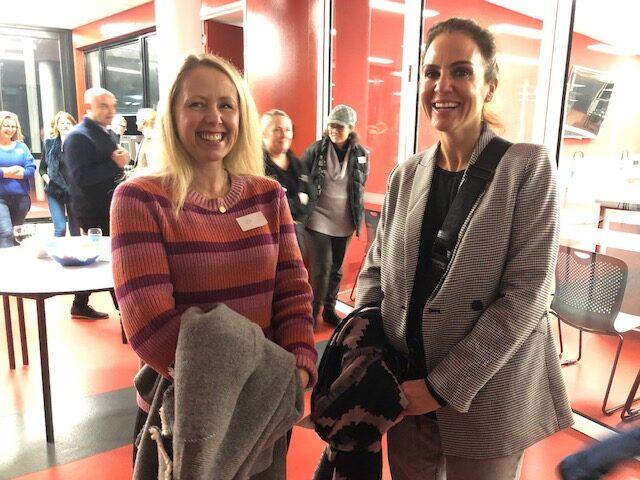 Another successful initiative this term has been the Year 7, 8 and 9 coffee mornings organised by Angela Taylor. A great way to meet other parents in your child's year group. These will now be held once a term, so look out for dates for Term 3 on Compass. Thanks for getting this going, Angela!
A term would not complete without at least one sausage sizzle and we thank volunteers Ken Brown and Mark Nikolich for firing up the barbeques at the Year 8 Kindness Sausage Sizzle. 
Get involved
QNetwork is a great group of parents collectively supporting the school to provide the best possible experiences for our children. Everyone is welcome to get involved, whether it's attending meetings, joining our volunteer list or coming along to one of our social functions. If you're interested in finding out more, please email qnetworkpfa@gmail.com