by Josie Millard
Term 2, 2023
As a school, we have been focussing on promoting the positive behaviours that reflect the values of the school. In classrooms across the school, we have been explicitly teaching and rewarding the behaviours that reflect the expectations outlined in our behaviour matrix. This term, we have particularly focussed on the school value – Social Equity. Classrooms that value Social Equity ensure that everyone is able to learn. They promote cultures where students help each other, they respect the diverse range of learners and people in the classroom, and they celebrate the contributions of others.
It has been a busy term. We have had a huge number of significant co-curricular activities including the House Athletics Carnival, State Futsal championships and many other sporting events; the Year 10, 11 and 12 Theatre Studies performances (highlighted by the Year 12 production of 'Treasure Island'), debating, chess, the mid-year music concert, and many more. Many hundreds of students have represented the school proudly in their chosen area this term.
These many co-curricular activities have not deterred from an equally inspiring curricular program this term. All students participated in a range of activities for Careers Week. We held expos, hosted guest speakers, had small group focus areas, and a huge range of alumni visit the school.
In Week 7 and 8, Year 10 and 11 students practised reviewing and recalling knowledge and skills that were acquired over the whole semester. The exam block was extremely successful in simulating the experience of sitting for senior secondary exams. Feedback from both staff and students was extremely positive in the manner in which they were prepared. Students presented magnificently, clearly having taken responsibility for their learning outcomes.
Year 10 students commenced the process of experiencing the world of work this week. Students have been placed in a huge range of experience including the areas of healthcare, construction, law, education and many more including placements at the First People's Assembly of Victoria and the Melbourne Symphony Orchestra. Much effort has gone into placing our students and we are particularly grateful to the Kew High School alumni community who have been extremely generous in taking our students.
Unit 3 and 4 students recently completed the GAT – the General Achievement Test – which is the first formal external test conducted by VCAA. The test now runs over two blocks in one day; Section A for 120 minutes and Section B for 90 minutes. Again, our students were well prepared and conducted themselves magnificently on the day. A highlight for them was receiving their Year 12 commemorative jumpers between the two sections.
2023 Global Learning Awards
Congratulations to Jingmei Xing who was awarded the Year 12 Community Engagement Award at the prestigious Victorian Global Awards. Read more.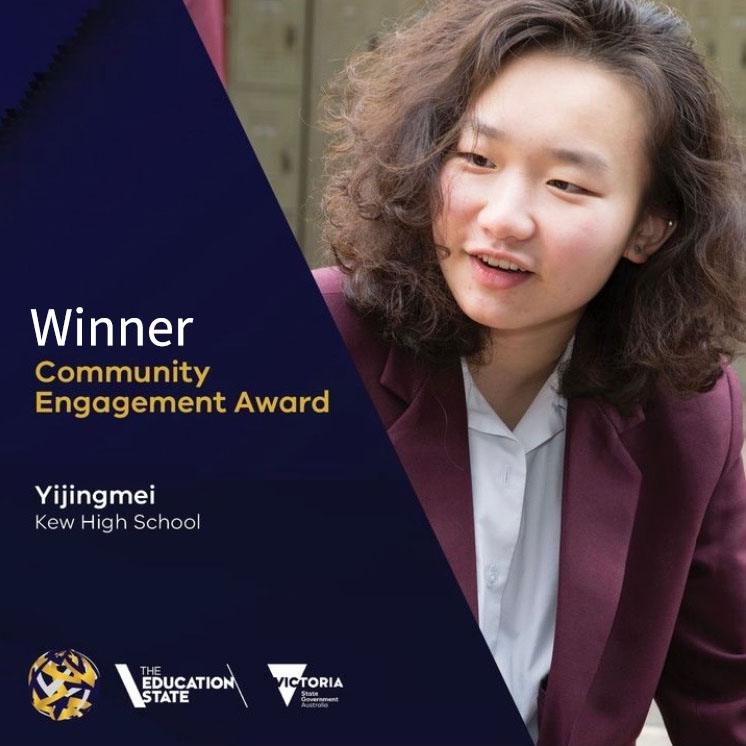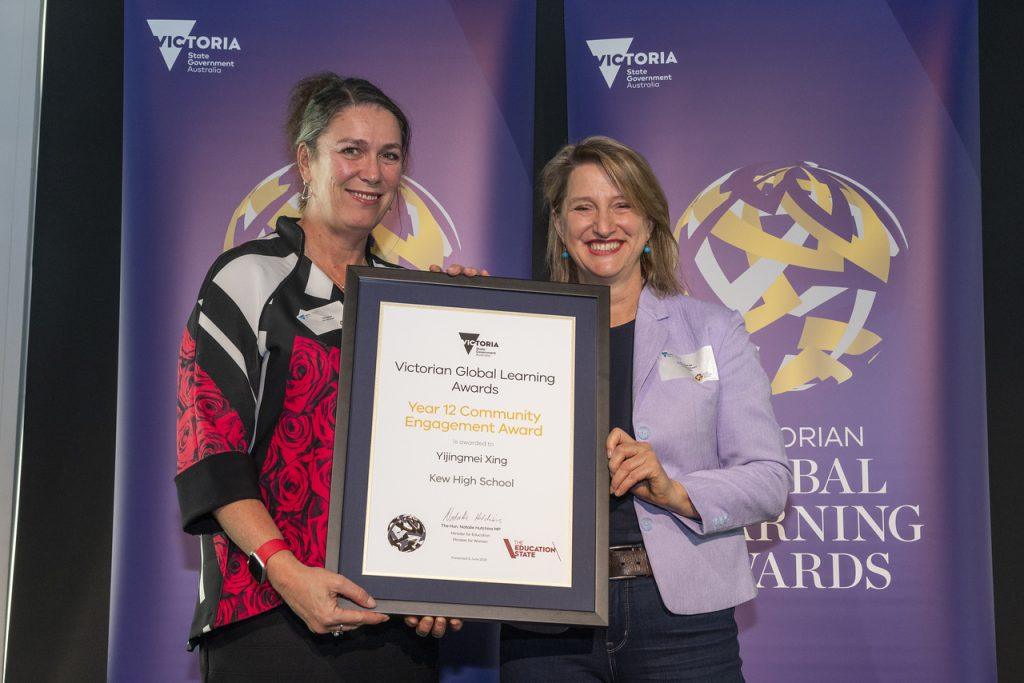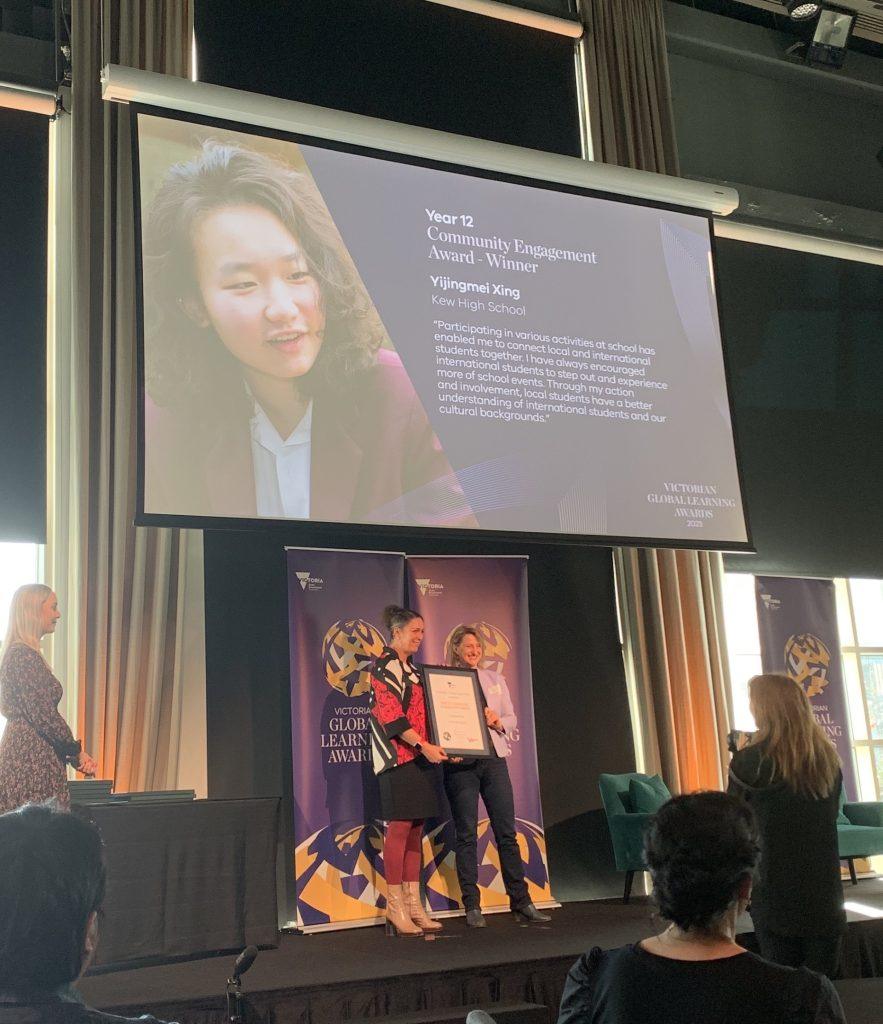 English Language Centre
Next term we welcome the commencement of the English Language Centre at Kew High School. We will be welcoming 22 international students to the school, 15 of whom will commence in the ELC. There are many benefits to a school community in the delivery of an International Student Program but perhaps the most impactful of these is the influence on the learning and awareness our local students have of our role in a global community.  We are so privileged to learn and work at Kew High School, and the fact that others seek our education from across the world demonstrates so clearly how fortunate we are.
Staffing Update
Kew High School continues to operate with a full staff of teachers. We recognise how fortunate we are to be in this position as many of our colleagues in other schools are taking significant actions to cover shortages. We are mindful of the impact on student learning, especially after the impacts of remote learning, that these shortages are having across the state.