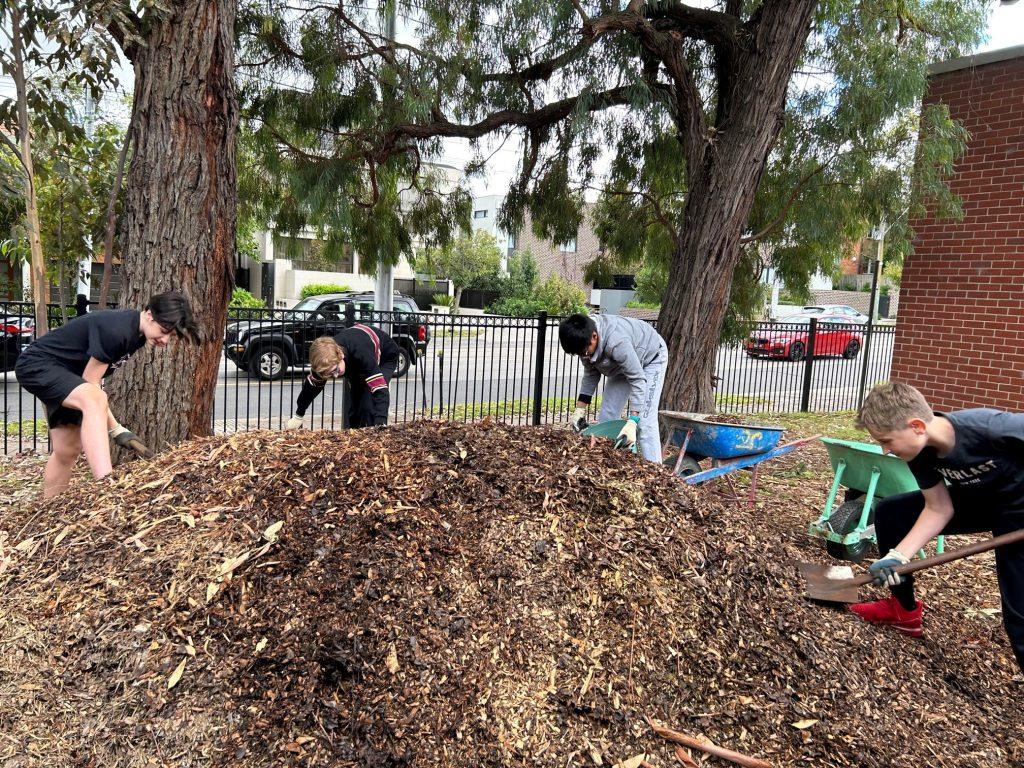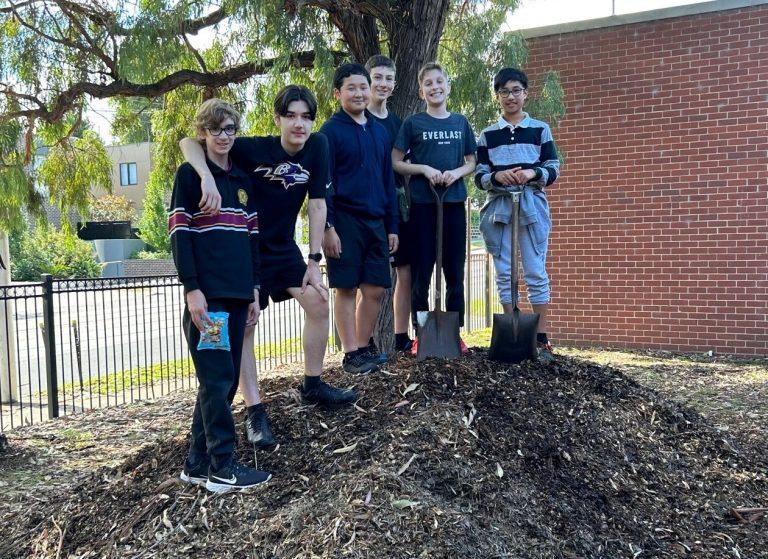 Phillip Naughton
Gardener
The main project this term has been the construction of a new garden bed at the end of the west wing. The garden has been constructed with recycled materials, sand and donated succulent plants. This minimal cost project was installed with the help of the Landscape Lads Mark IV, Henry, Toby, Jerry, Cato, Christian and Flynn. The team also installed board edging to hold the sand mulch in pace.
Some self-seeded pumpkins have created interest in the car park garden. The area now has a dripline irrigation system to keep moisture available for the soil development. Next term we will plant the Car Park Garden and continue to restore the War Memorial Garden next to the Jacaranda Garden and the theatre garden.  
Ms Elise Dunstan continues planning and work to foster interest in the school environment from students, staff and volunteers. We were fortunate in having volunteers Bev, Terry and Mark clean up the court yard at the back of the library. Students are now laying mulch each week at lunchtime to make the area look well maintained. Bev and Terry also weeded and trimmed shrubs along the Burke Road Native Garden.
Ms Dunstan has overseen the installation of worm towers in various areas of the school to manage organic waste and nourish the soil. Thank you to Food Studies classes for putting aside their fruit and vegetables scraps from the pracs to feed the worms in these towers.
A recommended  good read and reference book: beg, borrow or find Entangled Life by Merlin Sheldrake.