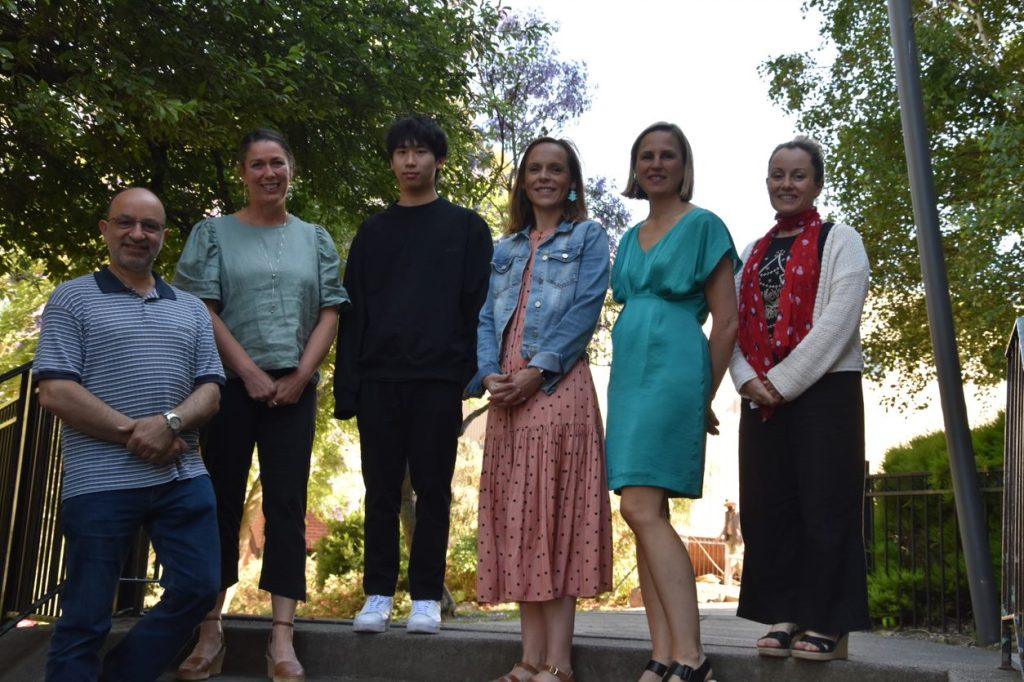 Kew High School could not be prouder of the Class of 2021. Their completion of the VCE over 2020 and 2021 has been marked by the global trauma, yet their joy, their care for each other and their positive outlook did not waiver. On the evening of graduation, we celebrated the values of Kew High School and their reflection in the first word of the school vision, ASPIRE. For the Class of 2021, we particularly celebrated their reflection of the second word of the vision; STRIVE. Their strength, tenacity, resilience, inclusion, value and excellence was visible and palpable throughout 2021 and it is with great pleasure that I announce that in ASPIRING, and by STRIVING, the Class of 2021 have indeed ACHIEVED.
In 2021, 23% of Kew High School students achieved an ATAR over 90 placing them in the top 10% in Victoria. 43% of our students were placed in the top 20% of the state with an ATAR over 80. This is in a school which prides itself on our non-selective, inclusive enrolment policy. We are most proud of the achievements of all students.
We congratulate the Dux of 2021, Guoyang (Gary) Zheng who gained an outstanding ATAR of 99.40. This year Gary studied English (41), Chemistry (42) Mathematical Methods (43) Specialist Mathematics (43). In 2020 Gary studied Further Mathematics (43) and Chinese Second Language (39).
Our Dux Secondi for 2020 was Ba Thahn Dat (Edward) Le with an ATAR of 99.0. Edward studied English as an Additional Language (42), Mathematical Methods (39) and Specialist Mathematics (37), Chemistry (35) and Physics (41) in 2021. Edward had also studied Vietnamese (47) in 2020. Edward was our highest achieving International student this year. Kew High School is particularly proud of the achievements of our International student cohort. Nineteen per cent of our International students achieved an ATAR above 95.0 and 44% achieved above 90.0 placing them in the top 10% of students completing the Victorian Certificate of Education. These students not only faced the challenges of the unpredictable nature of remote learning in 2021, they did so without being able to go home for their duration of their two year VCE.
Other highlights included:
The median ATAR was 74.75.
The highest Study Score of 49 was achieved in Legal Studies.
The median Study Score across all subjects was 30.
50% of students who studied VET Sport and Recreation achieved a Study Score over 40 – this places 50% of the class in the top 8% of the state. Over the two-year period of their study, these students have had so many cancellations and reschedules of their camps and practical work that this magnificent achievement is even more remarkable.
In 2021 the students of Kew High School all faced such significant challenge. They responded in accordance with the values of our school and with a determination to make the reality that they have faced better; better for themselves and better for others. They have found ways to look after each other in absurd circumstances and it is of this that the school is most proud. Kew High School congratulates the graduating Class of 2021 and wishes them all the very best for their futures.