Elise Dunstan
The School was thrilled to welcome six alumni (Gemma Penglase '19, Connor Kinkead '19, Aaron Korczak-Krezeczowski  '19, Siobhan Galligan '12, Anton Jensen '17 and Alex Renaudin '17) and past parent and staff member, Jock Murphy, back to school on Wednesday to help Gardening guru and "Kew High School icon", Phil Naughton with a couple of gardening projects.
Alumni and some Yr.7 and Yr.9 students spent much of the day preparing the wall outside the Theatre to be planted out as a vertical garden in 2022. Coordinators of the day, Kristen Lomax (Enviro Club) and Elise Dunstan (Ourschool), were very impressed with the work ethic and collaboration between the students and alumni tackling this big and not-so-glamourous but very important project! Gardener Phil was also rapt to have the support of so many members of the school community pitching in and working together.
One of the highlights of the day was alumni sharing their post school pathways, school experiences and advice with the students to inform, inspire and encourage them. Each participant was treated to a healthy lunch, gifted a new pair of gardening gloves and a home-grown seedling or plant to encourage further greening of spaces both at home and at school.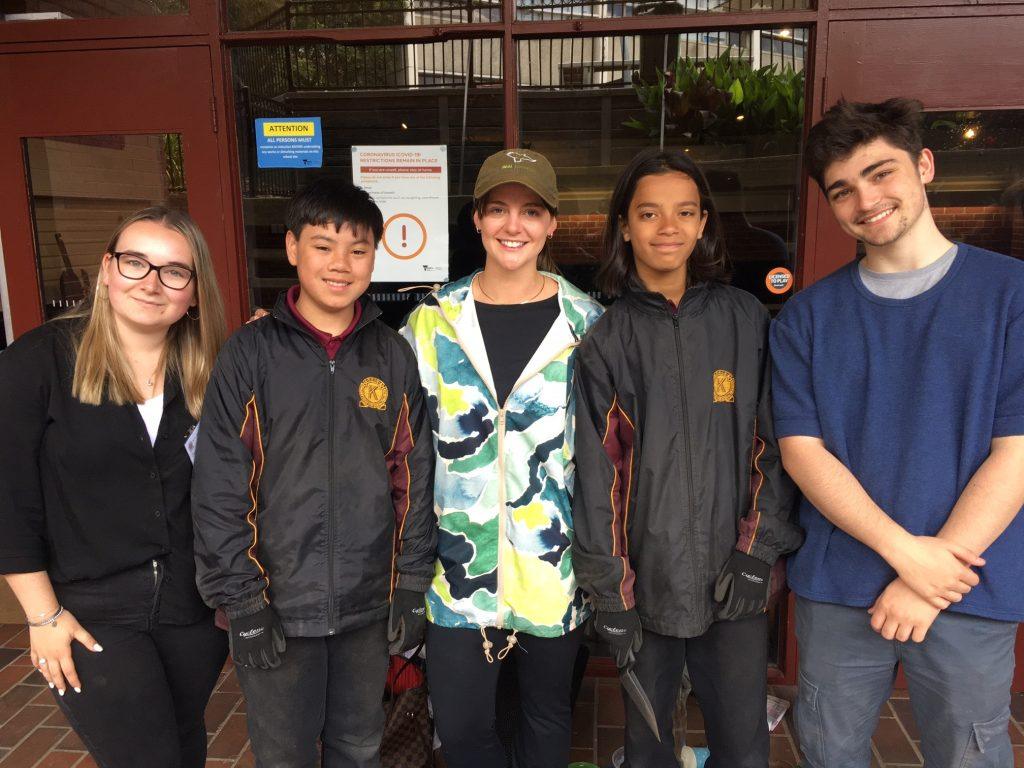 The students and staff love seeing alumni back on-campus, and are so grateful for their support. Phil, Kristen and Elise look forward to having more students involved in different gardening projects around the School in 2022. Students are encouraged to email the Environmental captains to register their interest in helping to plant out the vertical garden in Term 1, 2022.