Ben Abbott
House Athletics
A warm sunny day greeted staff and students for the 2021 House Athletics. Participation was at an all-time high and a number of track and field event records were broken throughout the day. There was some great support for house groups, with bright and creative costumes on show from the year 12's, who all showed perfect house spirit. A big thankyou to all the students who participated and congratulations to those students who have progressed on to represent the school at the Division carnival.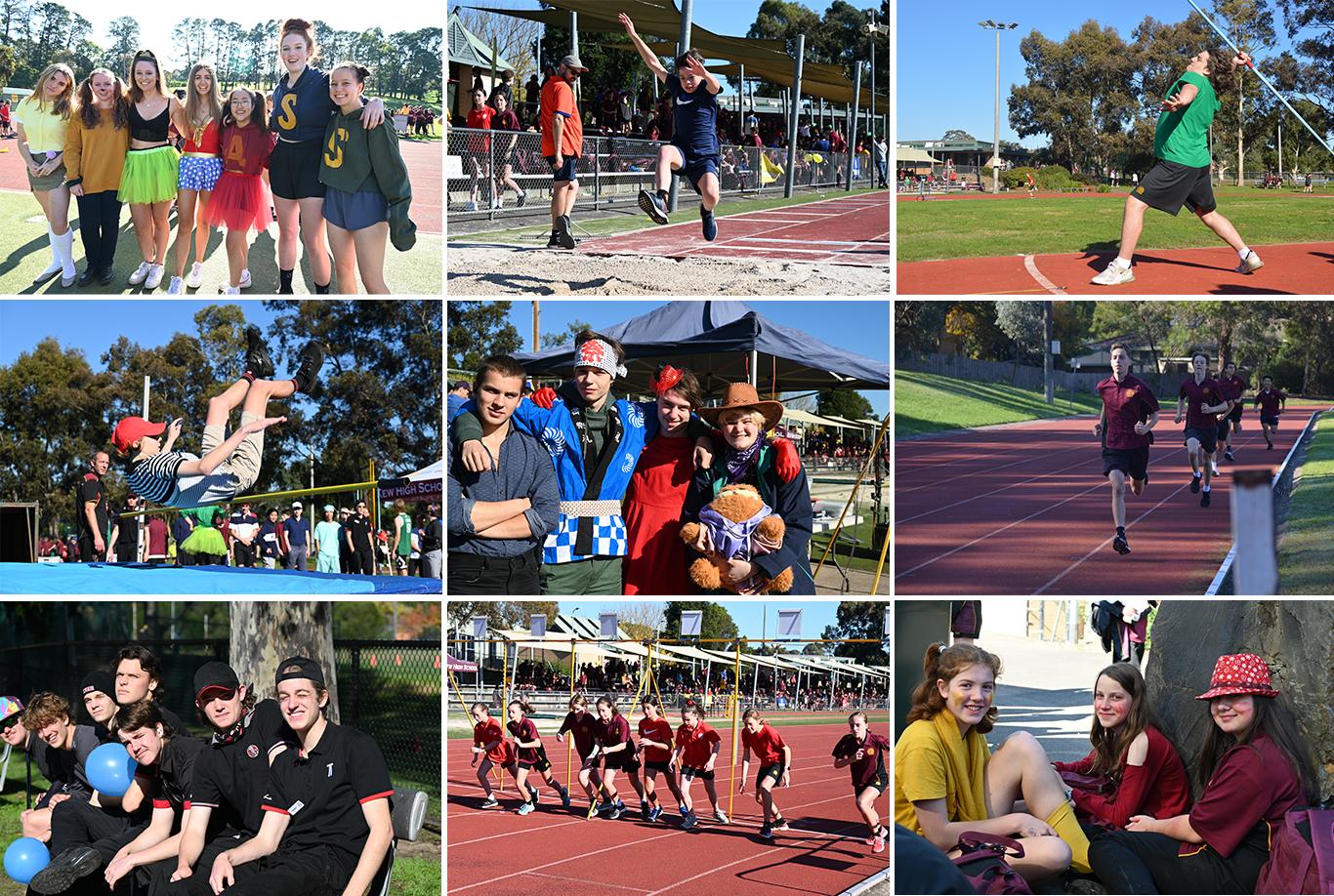 State Orienteering
In only the second time, the school has participated in the state orienteering championships at which we were successful in winning the overall team championship. Thank you to the 20 students who participated on the day and congratulations to Jensen Key, Milla Key, Jal Wishart and Casey Clough for winning their respective age group titles. A massive thankyou to the Key family for providing compasses and orienteering advice to all the students throughout the day.
Division Cross Country
Congratulations to all the students who progressed through our house cross country afternoon and represented the school at the division event. A beautiful day at Hislop Park allowed for great racing and the Kew students completed some amazing runs.
Congratulations to the 12/13 Girls, 12/13 Boys, 14 Boys and 15 girls for winning the teams events for their respective age groups.
Some amazing individual results saw Holly Porter, Ruby Fraser, James Alex, Toby Hopkins, Lachie Warwick, Milla Key, Sophie Smith, Mayan Bhaskar, Mia Dal Pos and Jensen Key all finish with podium results.
Further highlighting the success of the day were the 32 students who qualified for the Region Championships to be held in term 3.
Inter-School Sport
Over 30 teams represented the school in a variety of sports throughout term 2. Congratulations to the following teams who progressed through to the Eastern Metropolitan Championships; Senior Boys/Mixed Table Tennis, Yr 7 Boys/Mixed AFL, Yr 7 Girls Netball, and Inter Girls AFL. Good luck to all the students who are representing the school at the rescheduled Yr 8 Inter-School competitions this week.
Further, congratulations to our Inter Girls Tennis team, who finished runner-up at the Region championships.
State Swimming
A massive congratulations to Mayan Bhaskar, Isabel Fraser, Jules Gillespie, Blake McManus and Rain Zhang for winning their way into the 2021 State Swimming Championships. In a great start to the day, Mayan finished with a silver medal in the 15 Boys 200m Freestyle. Blake finished with a 7th place in the 14 boys 50m Backstroke, with less than 1 second separating him from 2nd place. Our relay team of Mayan, Jules, Blake and Rain put in an amazing swim to finish in 5th place in the 15 Boys/Mixed Relay.