Year 7 Learning to Learn program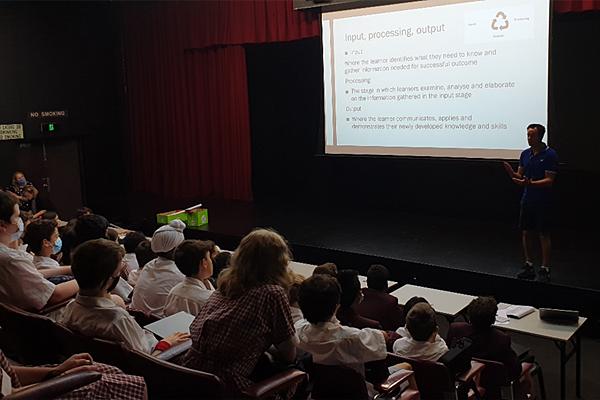 In Week 5 of this term, all Year 7 students took part in a Learning 2 Learn program. The learning intention of this program is to help students understand how they learn and arm  them with some tools that can help them with their learning.
When asked to reflect on the program students responded with:
"I learnt to be resilient and know it's okay to make mistakes"
"Neuroplasticity is really important to know because we can think about things differently"
"I learnt about self-regulation and the input, process and output"
"Knowledge doesn't mean understanding and to always have a challenge"
The Year 7 students also heard from a panel of Year 12 students, who gave them a valuable insight into the things that have helped them to become successful learners.
The quote below from Isabella QU provides a great summary of the intended outcomes:
"To always ask questions to your peers and teachers because they are there to help you all the time. To always have a growth mindset and always think positively and tell yourself you can do it, even if it's not now."
Well done to all Year 7 students.
Dan Norton and Penelope Cleghorn on behalf of the year 7 teachers