Sports Captains' report
Thanks to everyone for getting involved in the sport program throughout term 1.
The House Swimming Carnival was the first event of the term and beautiful weather made for an entertaining day of events, highlighted by some great swims, spectacular dives and with student DJ sets setting the vibe. Congratulations to Cotham House on retaining the House Swimming title.
With House Athletics relocating to the Box Hill Athletics Track for this year, it was great to see student engagement and participation in all of the events. We are looking forward to sending a really strong team of athletes to the Division Carnival in term 3. Thank you to the students who have signed up for catch up events commencing early term 2. Currently, Cotham is holding a strong lead with points from the catch-up events still to be included.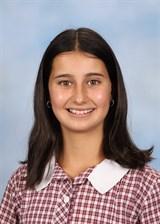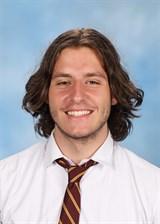 Hey everyone! Mia and Will here. We are your sport captains for 2022. We are SUPER excited with the participation and performance levels at both house swimming and athletics so far, and keen to see everyone down at the cross country in term 2.
As the sport captains of Kew High School, we are proud of the outstanding efforts everyone has put in in all sporting events this term.
We'd like to mention some of the highlights of the year so far:
The 450+ students who participated in inter school sport in term 1, including the 7 teams who have progressed to regional events, and the inter girls and senior boys' volleyball teams who are through to state finals;
Mayan Bhasker, coming home strong in the last 25m of his 100m butterfly winning the event and progressing through to state swimming finals;
Archie Critchell (Kew High School's very own rower), winning the STATE championships in rowing;
Tao Murasawa of year 8, who competed in an 8-week Bouldering competition and won in the women's advanced competition – truly an impressive feat;
Ferdinand Feath, who has been named emergency for the Victorian 15-16 Boy's Triathlon team
An awesome achievement by all who participated! We are so keen for another big term ahead!