Soccer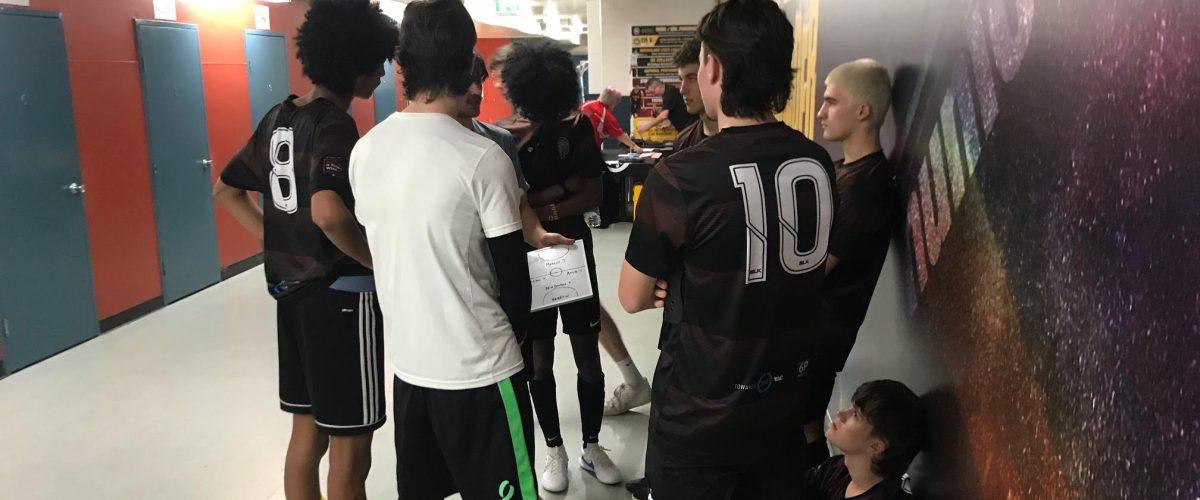 By Sam Gleeson
Term 4 began with a heavy training block for our Year 11 boys as they prepared for the National Futsal Titles in Queensland. The Year 9s and 10s students – along with the Year 11 girls' team all gave up their lunchtimes to assist with training, tactics and match simulation to ensure the Year 11s were prepared. The team finished third in the Under 19s tournament and represented the school with distinction playing a physical and attacking brand of futsal in the humid conditions. 
In November, Football Victoria ran a Futsal Gala Day at La Trobe Sports Stadium to provide an opportunity for Year 7, 8 and 9 students from state schools across Victoria to compete against each other. Kew High entered five teams and each team performed admirably across the day with many teams finishing the day undefeated. A big thanks to our Year 11 students who gave up a study day during the exam period to coach the teams and provide support and guidance.

Off the back of last term's Kew Premier League for Year 9-12 students, this term saw the same tournament for Year 7 and 8s on the main soccer pitch. Students created their own squads with eight teams playing matches during recesses and lunchtimes across three weeks. The tournament culminated with the Grand Final, which saw a clash between two Year 8 teams in front of a massive crowd. Ultimately, it was Petros, Thomas, Radin, Martin, Zac and Leon winning a hard-fought and tense clash 1-0. A massive thank you to all the students who competed throughout the tournament as well as everyone who attended and created a great atmosphere.