Garden program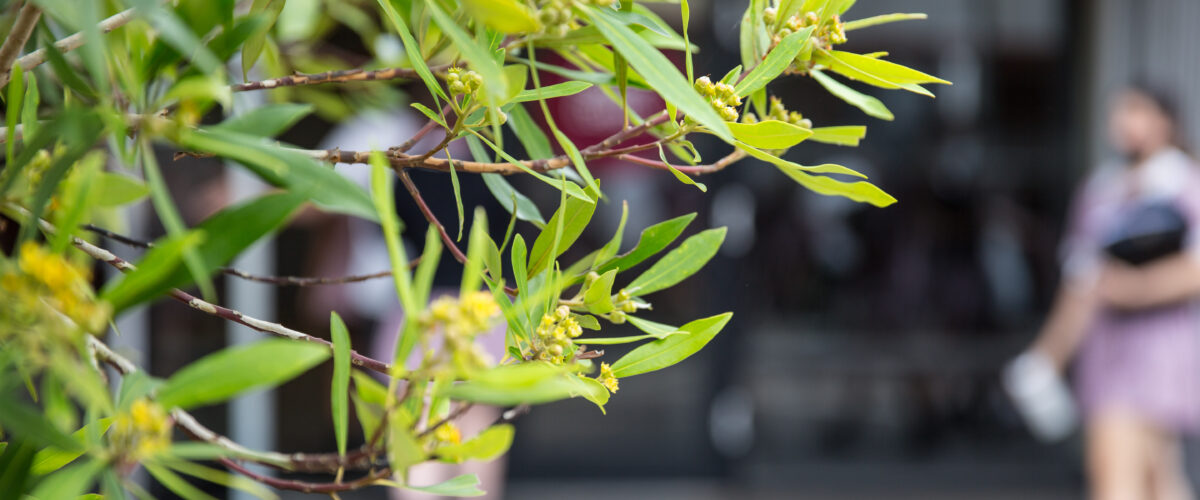 by Phillip Naughton
Gardener
Kew High School gardens and grounds have continued to be maintained. After two and a half years of disruption, the grounds are now clear of construction and storage materials. We are now able to keep the car park tidy.
The main work has involved attending to weeding, pruning and trimming shrubs, and mulching the Burke Road native garden. The Jacaranda Perennial Garden should have a good show later in the Spring, as many of the perennials planted last Autumn are starting to grow. Good rain over the past couple of months has maintained soil moisture and plant growth.
The main project this term has been the completion of the garden along the east side of Musicland. The garden has been forked, composted and mulched. The Landscape lads again provided many lunchtimes and completed the planting of trees, shrubs and bulbs.
Next term, we will continue to restore the War Memorial Garden next to the Jacaranda Garden and the theatre's vertical wall will get more plants.