An opening note from Musicland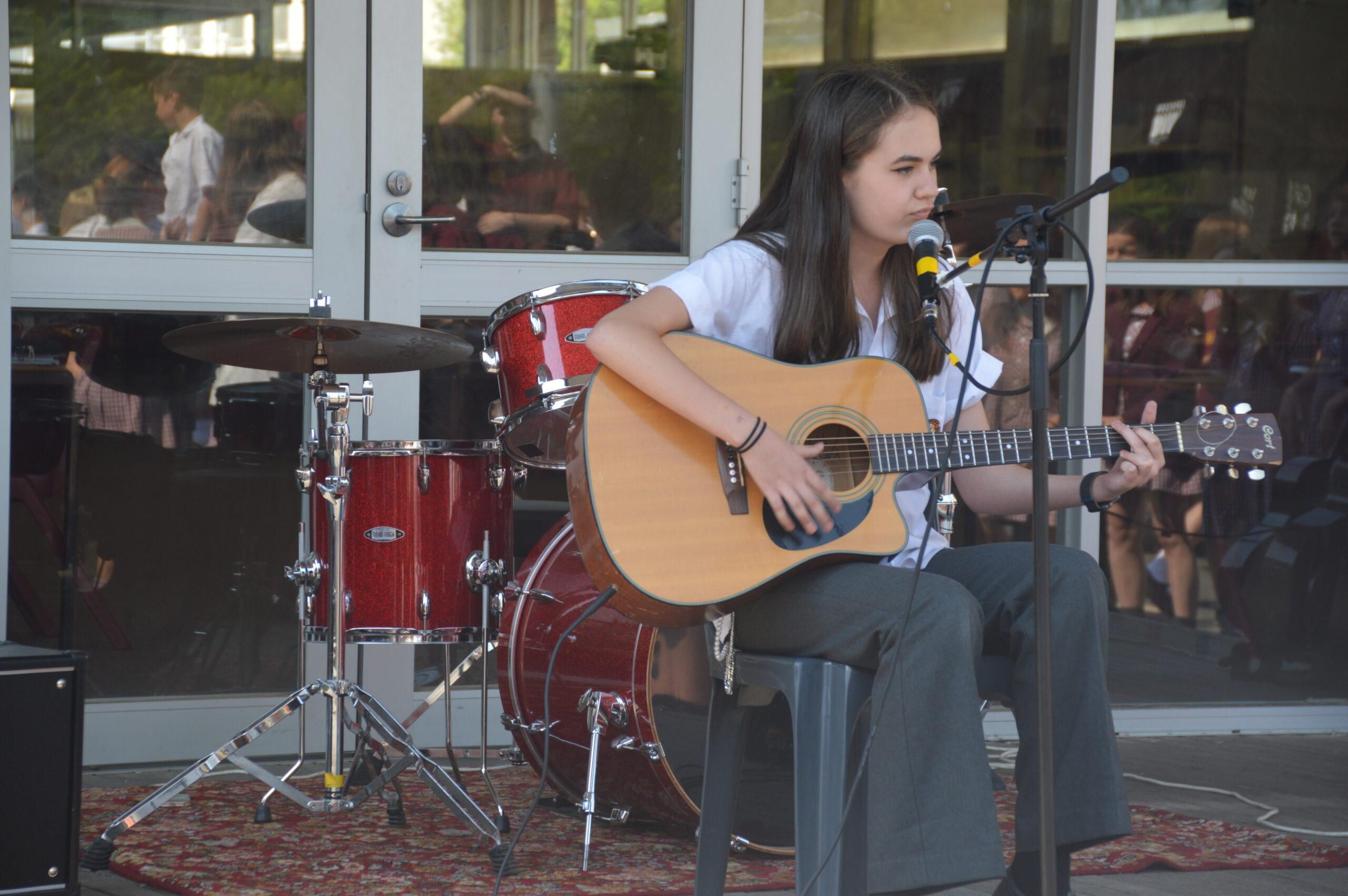 Judy Bartosy

It's great to be back in Musicland without last year's interruptions. There is music everywhere – during the day, before and after school, and lunchtimes. Students have been enthusiastically involved in reforming bands and we have already enjoyed a  number of performances.
The Year 8 students study a unit of rock music, in which they do a crash course in learning to play drums and guitar. They then get into groups to form a band to perform a song using drums, guitar, keyboard and voice. We have had a number of very entertaining performances form these groups and the students have really learnt a lot and also enjoyed themselves in this activity.
To celebrate International Women's Day, Laura Alberti of Year 12 organised a Women's Day concert. This was fantastic as it featured  a lot of girls not involved in the music programme, who all performed admirably at the concert. The items featured solo voice, some rock bands, a few duets, and singing to backing tracks.
We look forward to resuming our normal schedule of performances in the year to come, so watch Newsfeed for up-coming  concerts!